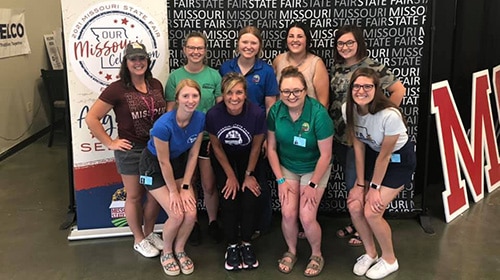 You can work at the fair!
The Missouri State Fair hires hundreds of adults and young people each year to play important roles in helping Missouri residents and tourists enjoy summer fun.
Applications will be accepted starting June 21. The Personnel Office is located in the Historic Administration Building across from the Grandstand.
Starting wage is $15 per hour.
Jobs are available on a part-time, temporary basis and will not start until August 1.
Personnel Office Hours
The Personnel Office opens June 21
Wednesday – Friday, Noon – 6 pm; Saturday, 10 am – 1 pm
Closed July 4 (in observance of Independence Day)
Starting Aug 1, Monday – Friday, 9 am – 5 pm
Application & Forms