Online Registration
Entries for Missouri State Fair competitions/contests are now being accepted. See individual competition/contest rules for entry instructions. Most competitions/contests can be entered via online registration, or by downloading the entry blank and submitting via mail, in person or by fax to 660-827-8169 or 660-827-8160. In accordance with Missouri State statute, a convenience fee will be assessed to the customer for all credit card payments.
Vendor Registration
**Vendor registration with the State of Missouri is required for individuals to be able to receive prize money from the Missouri State Fair. Please complete & submit the Vendor Input Form.
Submitted entries MUST match the name submitted on completed vendor input form. Entries & vendor input forms cannot be submitted under nicknames, non-legal farm names, middle names, etc. If entries do not correspond with the name on the vendor input form, delay of premium payments will occur.
**Vendor = a vendor is any person who shows at the Missouri State Fair & wins prize money.
Home Economics Building Classes*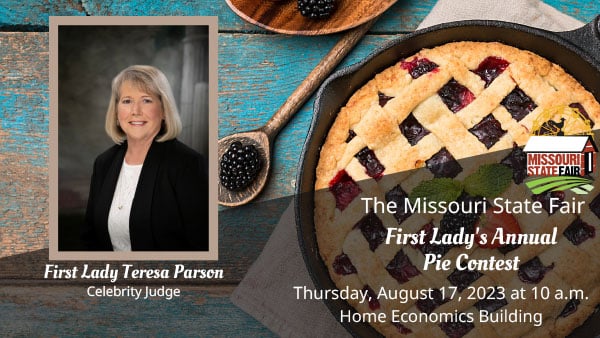 The Missouri State Fair does not require a premise identification number to show or exhibit livestock.
*A free Acrobat-compatible PDF Reader is required to view PDF documents.